Mainly, my therapist, Karen, is helping me to reduce the stress in my life, so that I don't spend a majority of my time acting like a cornered lynx. If you know me at all, you know that I'm under a great deal of pressure. All that pressure causes your girl Flannery to flip out, lash out, weep, fret, pace, pick scabs, eat poorly, snap at people and make bad decisions. I've been to therapists before and they've usually been of the type to help me try to figure out what's wrong, which was useless to me. I know what my problems are; I just didn't know how to work through or around them. Usually, when faced with an obstacle I invent a rash and risky strategy and leap before I look. Sometimes that works, but usually, it just compounds my problems.
So I was skeptical when I sat down in Karen's office for the first time. I was preparing to waste time exploring why I was depressed, not how to move on. She started out by determining that I was under a lot of pressure and that we ought to start off by finding ways to reduce some of the stress in order to alleviate some of that pressure. In fact I was so surrounded by pressure, I really was having trouble determining what she meant. She kept saying, "Let's try to reduce your stress." I'd be like, OK, but I don't see how you're going to do that. My stresses seemed huge and out of my control: my work sucked, my commute sucked, my money issues sucked.
The things she told me to do at the first session seemed minor and I doubted that they would do me any good. But in the spirit of progress, I did try a few things and they seemed to work. They worked so well, in fact, that for the second session, I brought paper and pencil and took notes. I've been game to try just about any of her suggestions, but there was one piece of advice I was very reluctant to enact. Karen suggested
I read a romance novel and told me it would be a nice way to keep my mind on romance and not lose sight of all that could be torrid/turgid in my life. I have to say, I am baring my soul here, so please be gentle when mocking me in the comments section. She backed up her advice by quoting studies that said women who read romance novels were happier in general.
I smiled and nodded and mentally tossed this idea right in my mental trash bin. I've read romance novels before. I used to work the midnight shift in a print room and I'd get so bored around 3:30 a.m. that I'd root through the drawers looking for anything to read, a pack of gum, instructions for assembling said desk, anything. Fortunately the day shift girl kept a stock of Harlequin romances in the drawer. In my experience, here is the plotline for ALL romance novels.
Priveledged woman is succeeding in life
Priveledged woman meets maverick cowboy/artist/Scotsman
They hate each other at first and/or they fall madly in love
They break each other's hearts out of stupidity or miscommunication
They both go back to safer lovers or decide to date that guy/girl his/her mother always favored and nagged about
A tragedy strikes
They realize they can't live without each other
They set sail/ride/fly off into the sunset
Sometimes you could encounter a priveledged man and a maverick woman, but the plotlines rarely varied from this formula. Frankly, I'd rather read the instructions for putting a desk together.
A week or so after she gave me this new suggestion, I found myself at the library with the girls. They were playing in the children's section and I told them I was going to dash over to the audio books to find some books for my commute. This is another of Karen's suggestions: to make sure I always have some book or music to escape to while driving. She also recommended that I make sure my car is my haven. Since I've followed those instructions, my commute has become a dream; it is my time to reflect, to drive, to learn, to be entertained. I now look forward to driving to work.
Anyway, I had to pick quickly since I hate to have the girls out of my sight in a public place. But this library is small and I could hear them over by the audio books, so I wasn't too worried about them. But I did try to choose quickly. I found a Hamish Macbeth mystery,
The Death of a Maid
, an Agatha Christie mystery,
And then there were none
, some old Sherlock Holmes radio shows, and, on impulse,
Impossible,
by Danielle Steele.
It took me a while to get around to listening to
Impossible
, but eventually I did. I won't go into the plot details here because I can already tell you are too smart for this piece of shit. It was so redundant, it broke all the rules of good writing (and not in a good way), it was predictable, it was clunky, it was stupid. I did not feel more romantic about my life at all. This book pissed me off, insulted my intelligence, and stretched my willing suspension of disbelief until it snapped in two.
But it did do something for me: I now know that my novel will be, if anything, better than
Impossible
. And you know what? Feeling superior is an aphrodisiac
, so I guess in a way, this book did rekindle the fire in my writing loins. As for my other loins, maybe I'll try to find a romance novel with Fabio on the cover.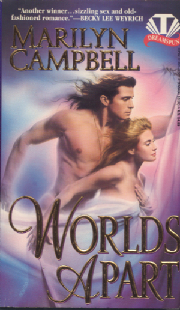 Unless you have any suggestions?